T-standard:
Framework
and
Stage
Descriptors
T-standard+
| | |
| --- | --- |
| Unified set of standards for the teaching profession | |
Framework and Stage Descriptors
In the very centre of the T-standard+ is All-round Development and Lifelong Learning, which has always been the overarching aim of Hong Kong education. Steering towards this direction, the ultimate goal of T-standard+ is to "Nurture Learners Today and Leaders Tomorrow", through developing the three essential attributes of students mentioned above.
What then are teachers' and principals' roles in nurturing these attributes in our learners today?
Professional roles of teachers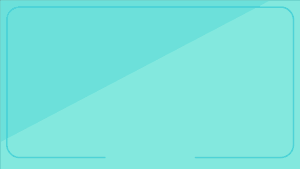 Caring Cultivators
of All-round Growth
to nurture students holistically and act as chaperons in the journey of students' growth, enabling them to advance their potential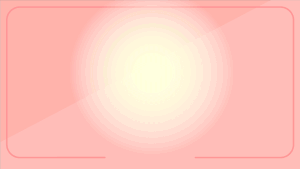 Inspirational
Co-constructors
of Knowledge
to develop students' generic skills, ensure their mastery of key competences and engage them in deep learning through inspiring them to construct knowledge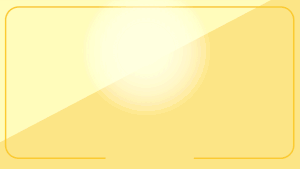 Committed Role Models
of Professionalism
to exemplify the pursuit for professionalism through CPD to enhance readiness for change in oneself and among students, and develop students' change agility, contributing to the sustainable development and transformation of schools and the society
Professional roles of principals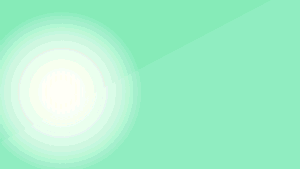 Ethical Enablers
of All-round Growth
and Balanced Advancement
to exemplify ethical understanding and actualise educational values and beliefs to enable growth and balanced advancement of teachers and students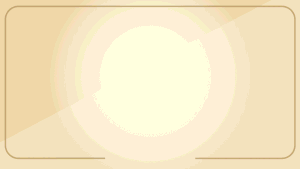 Versatile Architects
of Vibrant Learning Organisations
to create an enlightening and inspirational organisational culture that fosters the development of multiple talents and future leaders
Visionary Edupreneurs
of Educational Transformation and Continuous School Improvement
to embody a global mindset, envision the future and embrace transformational changes with entrepreneurial spirit when promoting continuous school improvement for the future development of Hong Kong
The Framework portrays the three professional roles of teachers and principals, with supporting statements defining the visions and missions under each role.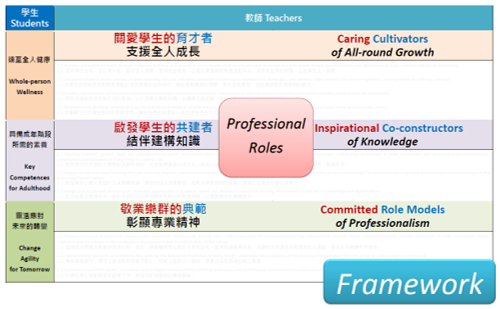 The Stage Descriptors under each role portray teachers'/ principals' beliefs and actions at different stages of their professional growth.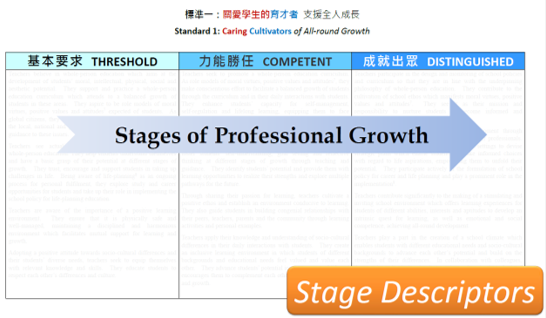 The stages, however, do not necessarily correspond to the number of years of experience in the teaching profession. A teacher or principal can be at different stages of their professional growth in different areas of a role. One can be "Distinguished" in promoting all-round education in school, "Competent" in building rapport with stakeholders and at "Threshold" level in the grasp of educational policies.